更新日:2022年9月5日
多言語観光案内 Multilingual Tourist Information
Please see here for the Tajimi City Multilingual Tourist Information.
永保寺 Eihoji Temple
Please select your language.
本町オリベストリート Honmachi Oribe Street
Please select your language.
多言語観光情報サイト「Guidoor(ガイドア)」
外国人観光客に向けた観光情報の発信を目的に、一般財団法人モバイルスマートタウン推進財団が運営する多言語情報サイト「Guidoor(ガイドア)」に市内観光スポットの情報を掲載しました。(対応言語は日本語、英語、フランス語、中国語、韓国語、スペイン語、インドネシア語、タイ語)
美濃焼の郷、多治見市へようこそ Explore Japan's Ceramic Valley
Welcome to Tajimi, part of the famed Mino pottery region. For some 1,300 years, potters in this valley have been producing ceramic ware that encompasses styles from simple earthenware to elegant porcelain. This artistic and cultural legacy is collectively called Mino-yaki or Mino ware. We invite you to explore Tajimi's diverse and fascinating world at the locations below.
(This English-language text was created by the Japan Tourism Agency. この英語解説文は観光庁の地域観光資源の多言語解説整備支援事業で作成しました。)
Mino Ceramic Art Museum
This museum gives a broad overview of the history of Mino ware, from early examples of unglazed, eighth-century Sue ware to modern masterpieces of porcelain and ceramic tea bowls crafted by Living National Treasures. The museum's central exhibit gives a detailed narrative, in both English and Japanese, of how the varied forms of Mino ware evolved through developments in kiln technology, decoration techniques, and the key styles of the tradition, along with representative examples from each era.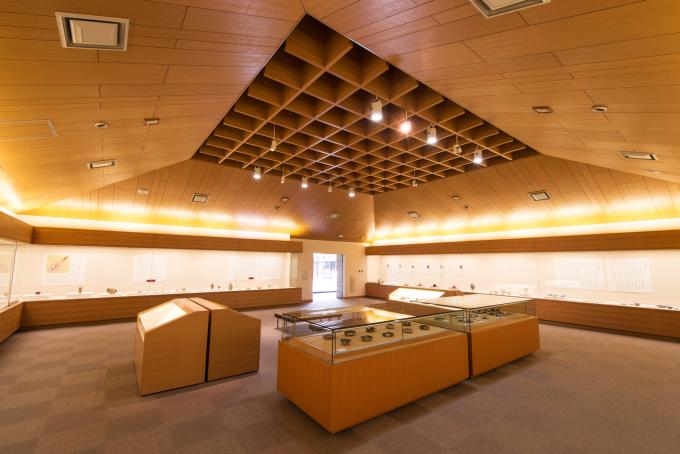 Toshin Mino Ceramic Art Museum
Tono Shinkin Bank established this free museum in 2015 to communicate the appeal of Mino ceramics as a central part of Tajimi culture. The bank maintains a large collection of locally produced ceramics in the Mino style, with a particular focus on Kizeto-, Shino-, Seto-guro-, and Oribe-ware tea bowls. On certain special days each year, visitors are invited to experience pieces more closely in the tearoom, where they can enjoy a complimentary cup of matcha served in a Mino-ware tea bowl.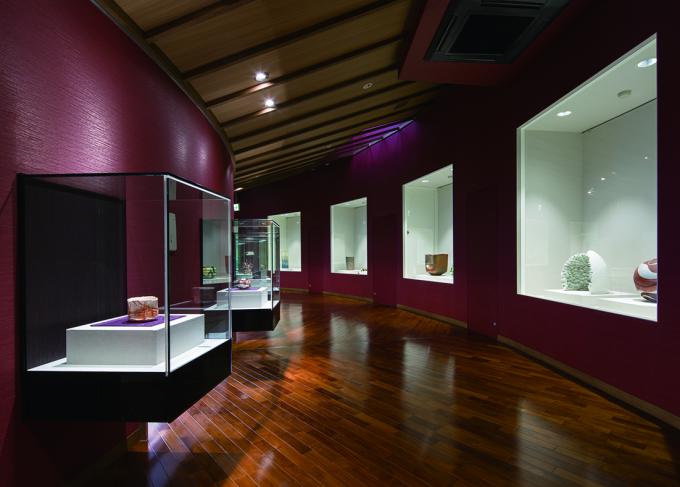 Gallery Voice
Gallery Voice is a ceramics gallery that seeks to bring artists and patrons into closer dialogue. Its permanent displays and special exhibitions reflect the current state of ceramics as an art form, and the gallery also hosts symposia, lectures, and pottery-making workshops. All gallery staff are working ceramicists, offering visitors a chance to engage directly with people dedicated to and passionate about ceramic art.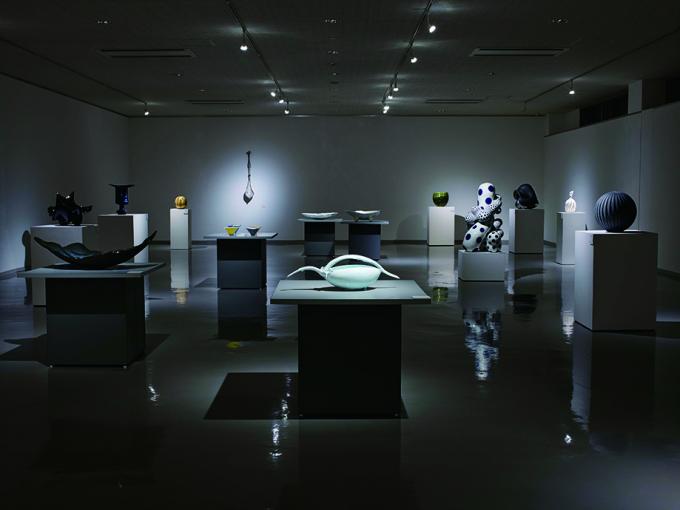 Mosaic Tile Museum, Tajimi
This museum is located in Kasahara, an area with a long history of tile production. The unusual building it occupies, designed by renowned architect Fujimori Terunobu, is composed of organic forms and materials. The museum has a collection of over 10,000 items related to tile production and art, including mosaic artworks salvaged from bathhouses, shops, schools, and homes that demonstrate the medium's proximity to daily life. Visitors can also try their hand at tile crafts in the museum's workshop.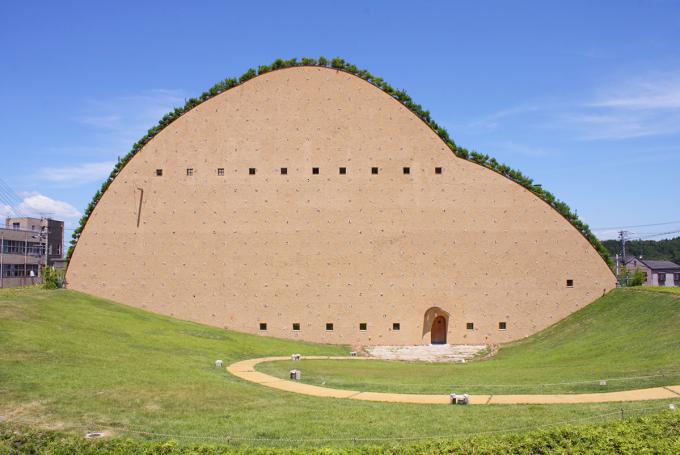 Kōbeigama
The Kōbeigama kiln is part of the rural pottery enclave of Ichinokura. The kiln was founded by the Katō family in 1804 to supply tableware to Edo Castle. It developed a reputation for innovation as subsequent heads of the family researched and recreated lost glazing styles from Mino, China, and Persia. Currently led by the eighth-generation head of the Katō family, the kiln is open to visitors and displays a large collection of ceramics, including antiques collected for use in research and masterpieces by famed Kōbeigama potters such as Katō Takuo, a Living National Treasure.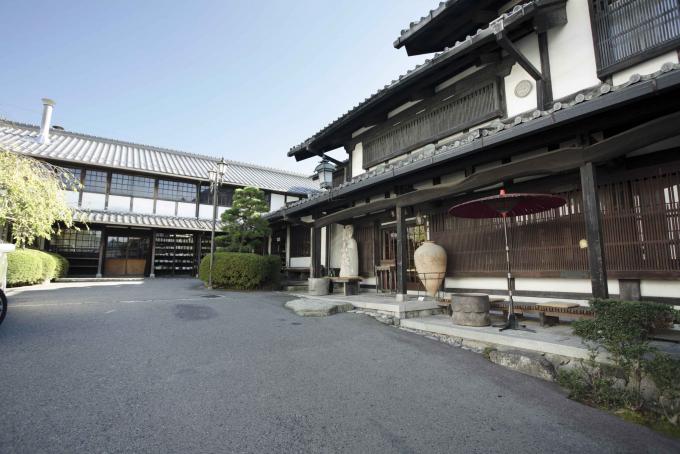 Ichinokura Sakazuki Art Museum
Sakazuki are small, saucer-shaped sake cups. From formal wedding ceremonies to drinking games, sakazuki are present in many important scenes of Japanese life. The village of Ichinokura has specialized in the production of porcelain sakazuki for around two centuries, and at one time its ceramicists were responsible for more than half the sakazuki made in Japan. At this museum, visitors can see around 1,500 examples of these delicate cups and learn about their cultural significance and history.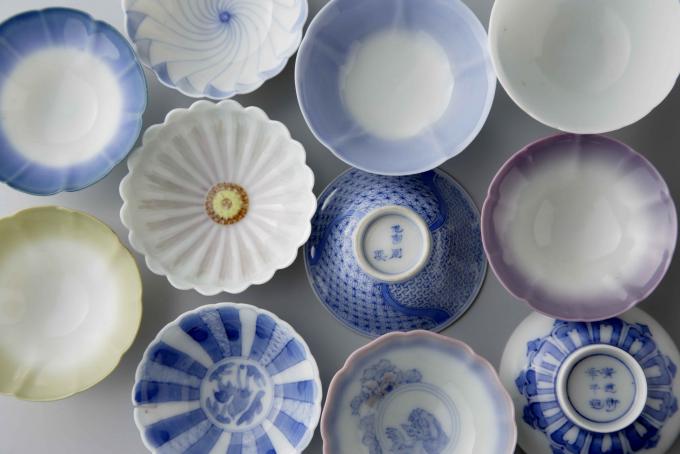 Tajimi City Pottery Design and Technical Center (Ishoken)
The mission of this training center is to instruct up-and-coming ceramicists and provide them with consulting and technical support. Since the center's founding in 1959, more than 900 students from 47 different countries have graduated from its programs and spread knowledge and appreciation of Mino ware around the world. The center has a gallery space that holds several exhibitions a year showcasing the work of current and former students.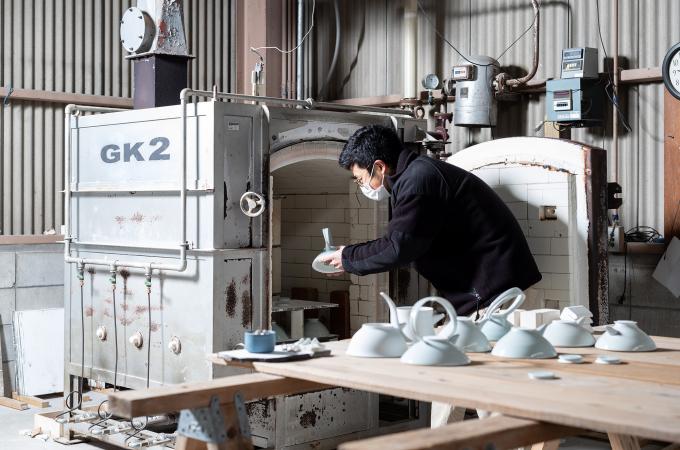 Kids Land Children's Ceramic Museum
At this kid-centric facility, the appeal of ceramics is communicated through special exhibitions and a permanent collection of around 800 pieces of children's dishware decorated with imagery from Japanese folktales and beloved characters like Pikachu. Items in the collection include original plates by famous artists and illustrators, such as Gomi Tarō, the author of Everyone Poops. The first floor and basement have various activity spaces, including a ceramics-painting workshop, play room, picture book library, and a break area.